During the past 30 years there's been a growing list of pop and rock musicians trying their hand at musical theater. And they range in style and scope from artists like Cindy Lauper, Dolly Parton, and Elton John to rock bands like The Who, Green Day, and The Go-Go's. Well, today's guest has been venturing into musical theater and is from a band you may not have heard of, but their name is certainly one you're not likely to forget: The Slants.
Simon Tam, founder and bassist of the all-Asian rock band, has recently begun a transition from rock star to musical writer, and he shares why this new artistic endeavor is so important to him. But his path up till now has taken some surprising turns...
We talk about the bullying he faced as a child just because he's Chinese. He gives the reasons why he and the band turned down not one but two million-dollar contracts. And then there's the famous eight-year trademark battle that ultimately landed him and the band's name at the Supreme Court. It's what has branded Simon as a Troublemaker -- a name he now wears as a badge of honor.
Timeline of this episode and relevant weblinks:
01:49 - Welcome and Simon talks about the impact of theater
06:11 - Story #1: Being bullied at a young age
10:03 - Asian racism and his parent's struggles
14:28 - Story #2: The trademark battle and the Supreme Court
24:15 - The impact of the court case on the band
33:51 - Story #3: Turning down million-dollar contracts
46:29 - An NPR feature that put The Slants on the map
48:52 - The growth and reach of The Slants Foundation
Subscribe to WINMI and get Bonus Episodes  
OR
Make a one-time Donation to the podcast
Bullying has been part of school, and even workplaces, for years. Sometimes it involves physical attacks and intimidation or verbal attacks like what Simon had to deal with when he was young (name calling, teasing, and taunting). But it can also be indirect, such as spreading rumors or trying to make others reject someone. More recently, though, technology and social media have created a new venue for bullying that has expanded its reach. Cyberbullying happens online like YouTube, Instagram, and Snapchat, where bullies can send hurtful, ongoing messages 24 hours a day. Adult bullying is a thing, too. 
Preventing and stopping bullying involves a commitment to creating a safe environment where children can thrive, socially and academically, without being afraid. The same can be said of theaters, rehearsal rooms, on-set, and backstage as well and the importance of providing dependable, non-toxic conditions to do the best work possible. Studies done from the early 2000s found that 30 percent of Americans will be bullied over the course of their careers.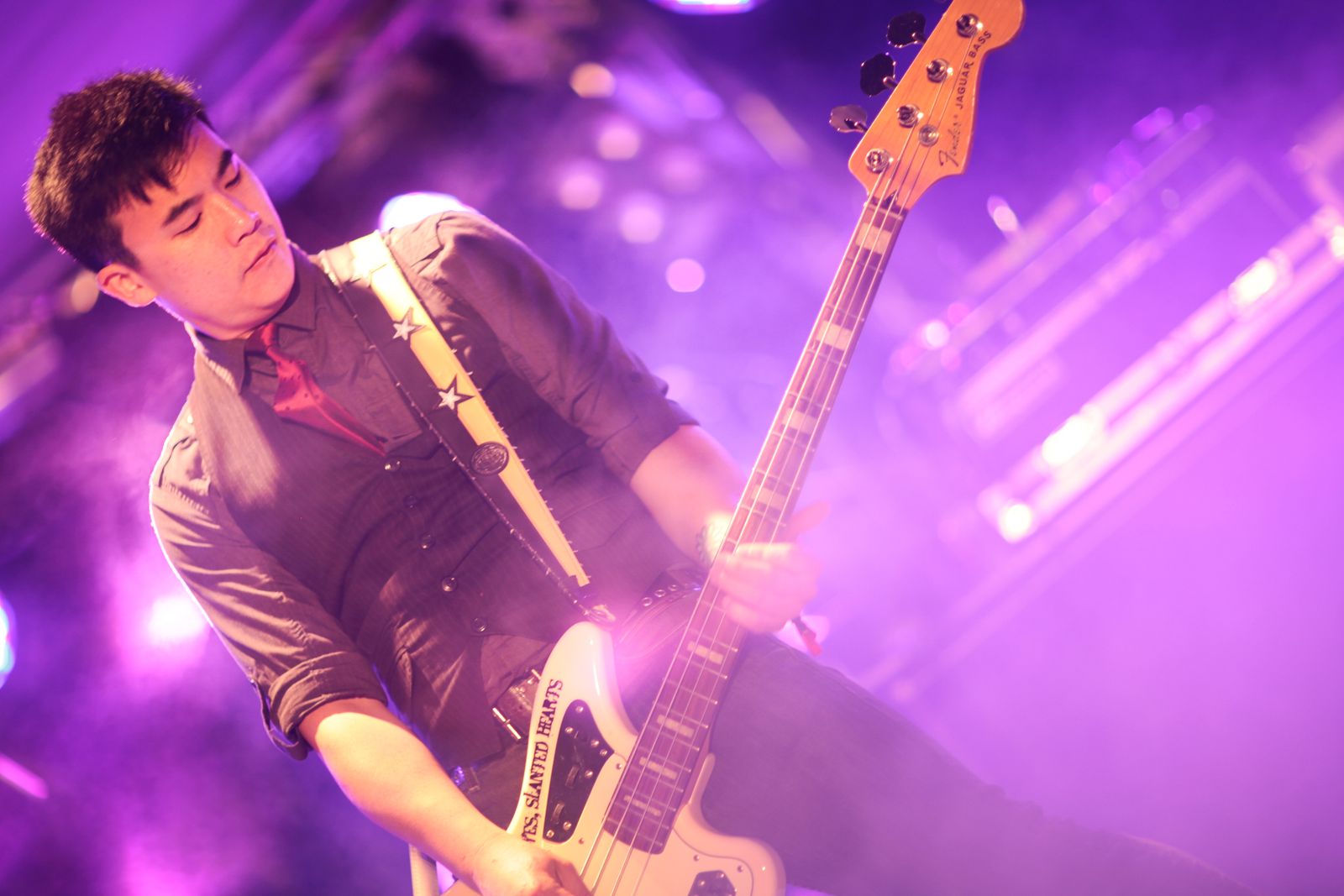 Audition Story
The Slants took band membership very seriously, and Simon used to make candidates applying for my band fill out a 4 page questionnaire, then audition on stage in an empty venue while being filmed. With a monthly or yearly subscription you not only help WINMI Podcast production, but you also get to listen to more in-depth and behind-the-scenes stories like this one -- all on your favorite podcast app. Become a WINMI Producer today!
The Slants Foundation
In 2018, members of Asian-American dance rock band The Slants decided to expand their cultural work by using their platform, resources, and experience to better serve the community. This nonprofit organization is dedicated to changing culture using arts and activism. They seek to amplify underrepresented voices, especially those within the Asian-American community and those addressing controversial and timely issues through a social justice lens. If you're an AAPI artist or what to join their cause, please learn more about The Slants Foundation.
Follow WINMI: Website | Instagram | Twitter | YouTube
----------
Why I'll Never Make It is an award-winning, Top 25 Theater Podcast hosted by Off-Broadway actor and singer Patrick Oliver Jones, and it is a production of WINMI Media, LLC. Background music in this episode by John Bartmann and Blue Dot Sessions is used under a Creative Commons Attribution-NonCommercial 4.0 International License.