Friday Dec 25, 2020
THE PROM Special Episode with Caitlin Kinnunen and Abigail Rose Solomon (REWIND)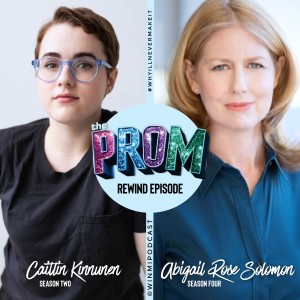 Merry Christmas! :)
In honor of the recent release of THE PROM movie on Netflix, here is a special combo episode of my conversations with star of the Broadway production, Caitlin Kinnunen (starts at 1:58), and one of the co-producers, Abigail Rose Solomon (starts at 35:18).
Also, this holiday season don't miss the 12 Days of Auditions, available at donate.winmipodcast.com. Become a WINMI Producer and listen to former guests share their most memorable audition stories.
Listen to Caitlin's full second season episode and audition story here.
And Abigail's full conversation and Final Five from season four is here.