Monday Dec 12, 2022
Jeremy Stolle Shares 15 Years at Phantom of the Opera and the Struggles He Faced Getting There
Back in September of this year, news came out that both shook and shocked the Broadway theater world: Phantom of the Opera will be closing and have its final performance in February 2023. After 35 years, the longest running Broadway show in history, this iconic show was going to be leaving the Majestic Theater for good. That closing date has since been updated to April 16th, no doubt due to the increase in ticket sales after that initial closing announcement, nonetheless the end of an era is near.
I've worked with many a performer who have never known a Broadway without Andrew Lloyd Webber and Phantom of the Opera. This show was the first musical I ever really fell in love with, I mean that cast recording album has sold millions of copies (with an all-new, eight-disc Global Edition recently released). I certainly listened to that original cast recording with Michael Crawford ad nauseam in high school, and it was a big inspiration for me wanting to not only pursue theater but actually set my sights on a Broadway career, which has yet to come to fruition. But my guest today has been on Broadway with this show for 15 years, and he'll be sharing some fascinating and funny stories from his long tenure with Phantom of the Opera.
Jeremy Stolle is the final guest for season 6, and he and I first met doing Gaston at Disney World down in Florida. Now, if that sounds familiar to you, Will Swenson is another Broadway actor who's been on the podcast, and he and I also shared Gaston duties during my time at Disney World. But Jeremy left Disney and came to New York a little bit before me, and during his years with Phantom has performed the featured part of Passarino in the ensemble, the supporting role of Piangi, and has also played the two leading roles of Raoul as well as the Phantom himself. We talk about what has kept him at the show for so long and the various opportunities, experiences, and mishaps it's given him these past 15 years. 
Support this podcast in one of two ways:
Timeline of this episode's conversation:
01:49 - Jeremy and Patrick discuss their Gaston beginnings 
07:07 - Jeremy struggled when he first came to NYC
09:43 - Personal histories with Phantom
19:55 - Story #1: Phantom and the infamous swoosh
28:18 - The pressures of playing the Phantom
33:14 - Story #2: Raoul and the cheeky bow
39:08 - The differences between Phantom and Raoul
43:14 - Story #3: Meeting his idol, Anthony Warlow
48:48 - Sharing a dressing room with Denzel Washington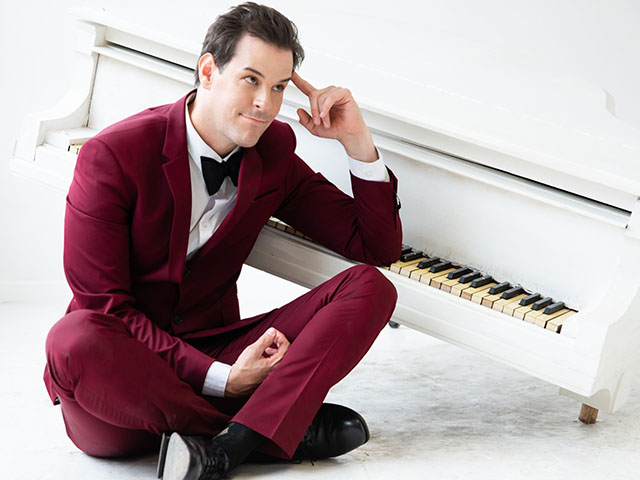 Jeremy Stolle Has an Idea...
The stamina of doing 8 shows a week is certainly something that every performer has to train for and be able to maintain, but there is also a stamina for auditioning. Going in, time and time again, to sing 32 bars or perform a monologue, or go through a scene with a reader or another actor. This takes preparation and constant readiness for whatever may come at you in the audition room. This especially true when it's a role that you have either done before or have auditioned for many times previously, you have bring a fresh energy to it each time.
Well, in this week's audition story Jeremy talks about one of the many times he has auditioned for Gaston in Beauty and the Beast. Although this time he tried a different take on the character, with hilarious results. To get bonus episodes with Audition Stories and more, become a monthly or yearly subscriber and earn the title of WINMI Producer. You'll be helping maintain and sustain this podcast while also getting extra conversations with guests like Jeremy. You could even give it as a gift...now there's an idea :)
Follow WINMI: Website | Instagram | Twitter | YouTube
----------
Why I'll Never Make It is an award-winning, Top 25 Theater Podcast hosted by Off-Broadway actor and singer Patrick Oliver Jones, and it is a production of WINMI Media, LLC. Background music in this episode by John Bartmann and Blue Dot Sessions is used under a Creative Commons Attribution-NonCommercial 4.0 International License.