Monday Jan 31, 2022
Al Blackstone On Knowing Yourself as an Artist & Not Waiting for Permission to Create
The act of creating is both a testament to and a full embodiment of its creator. An actor gives so much of themselves to the role that they're playing. A dancer utilizes every muscle to express an emotion. A writer pulls from their own life and experiences to create other worlds and powerful stories. And so it is only natural that we often tie our own self-worth and meaning to the success or failure of that creation. 
Today, I'm talking with Emmy-winning director/choreographer Al Blackstone, who I had the pleasure of working with a few years back. He brings us three stories of doubt and uncertainty and aloneness, when his own talent as a dancer was questioned and his value as a director was dismissed. This is an honest conversation on who we really are beyond the labels of actor or artist and how the idea of "making it" comes more from ourselves than from the acceptance or validation of others. 
Podcast hosted by Patrick Oliver Jones
(Off-Broadway actor and singer)
Listen to This Week's Audition Story
In addition to the three main stories, there are bonus episodes where guests like Al share memorable audition stories as well. Al talks about when he was at a dancer call years ago for the revival national tour of Sweet Charity. It's a story that any non-dancer (like myself) can definitely relate to. And these bonus episodes are only available to monthly supporters of Why I'll Never Make It. Producing this podcast isn't cheap, and with your help I can reach a wider audience with things like more video and transcription options, which would greatly benefit deaf and hard of hearing artists, for example.
So please consider a one-time donation (via PayPal) or a monthly subscription to bonus episodes (via Supercast), which will help offset podcast production costs. Whichever way you choose to contribute, your help is so very much appreciated!

Freddie Falls in Love
Al also shares a fourth story about a show he actually created called Freddie Falls in Love. In 2019, this dance narrative production was presented at the famous Joyce Theater in New York City, marking a personal and professional highlight in Al's career. However, the NY Times had a very different opinion about his show, calling it a "frothy" and "meandering production" among other things. Al admits that he hasn't really spoken publicly about this review and how much it devastated him. But in a special conversation he opens up what this review did to him, offering heartfelt candor and insight into how he handled such public rejection. To access this bonus episode (and more) go to support.winmipodcast.com.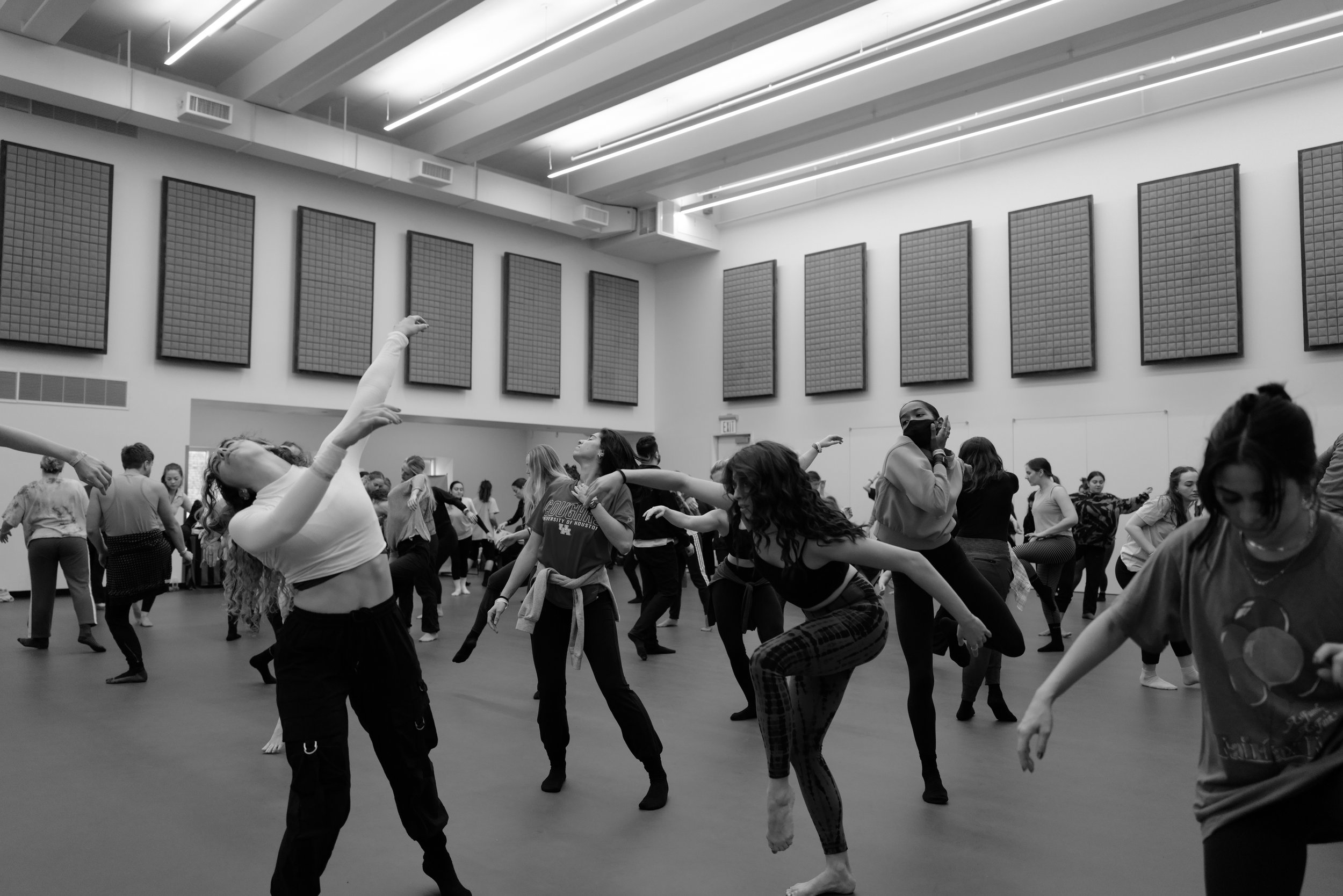 This Week's Artist Spotlight: MOMEN NYC
Born out the pandemic to meet the needs of dancers, who just needed the time and space to move again. Al co-founded MOMEN NYC as a way to bring adult dancers together so they could focus on their craft and make lasting connections with other dancers. He truly believes deeply in the power of dance, community, and kindness to express what is more true about ourselves and help bring us all closer together. Follow MOMEN on Instagram for the latest updates.
The Final Five
For the past few seasons, the Final Five has been a bonus episode to this podcast, but for Season 6 it's in the form of a blog post where guests answer the five final questions. You can find Al's Final Five on the WINMI Blog.
----------
Why I'll Never Make It is a Top 25 Theater Podcast hosted by Patrick Oliver Jones and is a production of WINMI Media, LLC.  It is also a part of Helium Radio Network and a member of the Broadway Makers Alliance. 
Background music in the episode is by Blue Dot Sessions and used under a Creative Commons Attribution-NonCommercial 4.0 International License.