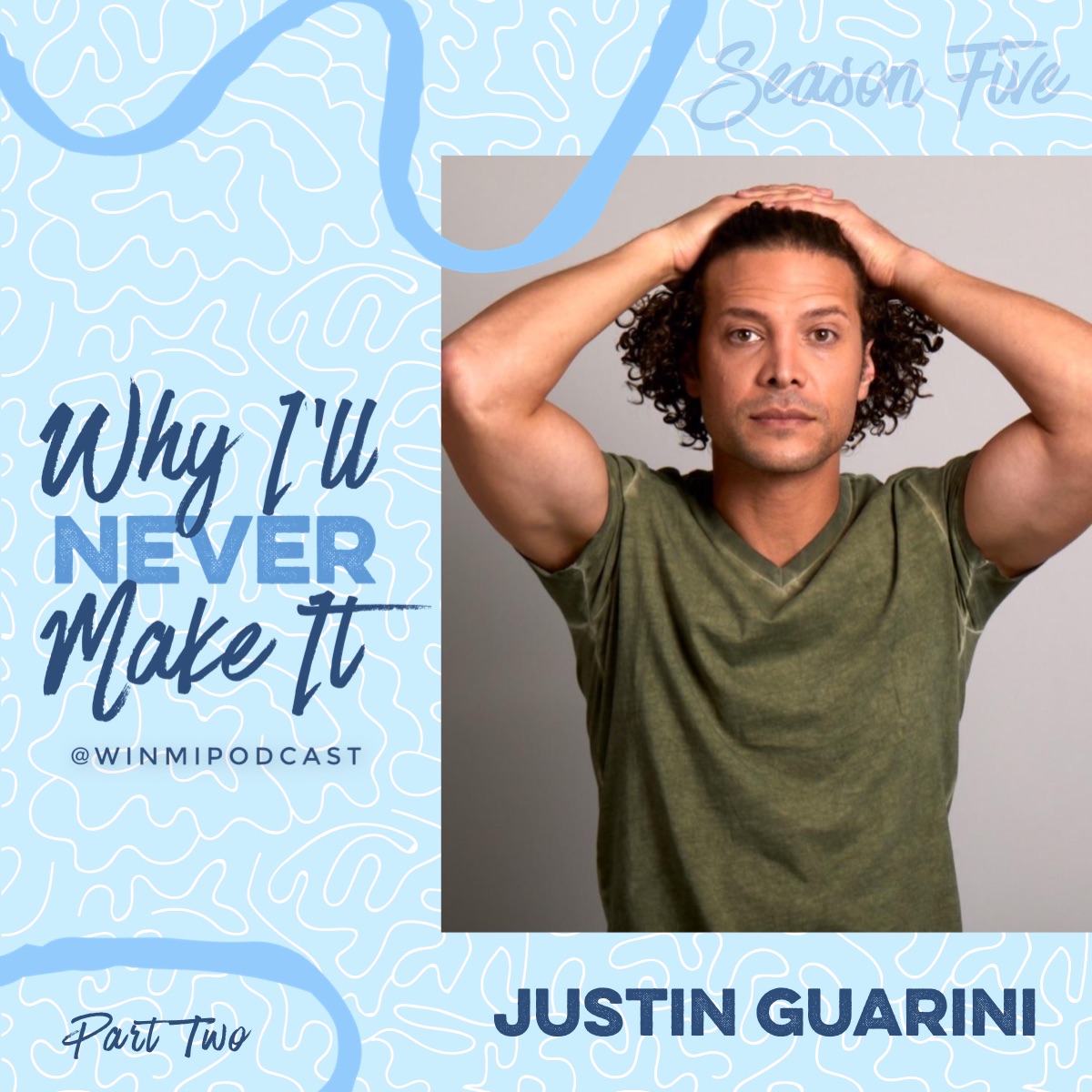 Welcome back to part two of my conversation with Justin Guarini! He's already shared pivotal moments from his childhood and given us a cautionary tale of his college experience. So we pick up with his decision to stick with American Idol instead of making his Broadway debut with The Lion King. 
If you would like to win a signed copy of Justin's book Audition Secrets (or buy it here), then all you have to do is join WINMI as either a Maker, Producer, or Artist. Sign up for one of these memberships by January 31, 2021, and one lucky winner will get Justin's tips and secrets to auditioning. 
Topics discussed in this episode: Women on the Verge of a Nervous Breakdown • Julie Andrews and her vocal surgery • Justin in Wicked 
Follow Justin: Website / Instagram / Twitter
Join WINMI: Website / Memberships / Instagram / Twitter 
————— 
Season 5 brings with it a new ways connect with me and the guests and new opportunities to learn and grow as an artist:
Why I'll Never Make It is a Top 20 Theater Podcast on Feedspot 
Music used in the episode by Blue Dot Sessions and Borrtex is licensed under a Creative Commons Attribution-NonCommercial 4.0 International License.
Play Now